(10) Because thou hast kept the word of my patience, I also will keep thee from the hour of temptation, which shall come upon all the world, to try them that dwell upon the earth.

"Conventional wisdom" is not really wisdom! It is what is generally held to be true by many, yet it may, in fact, be fictitious. Some may be able to convince themselves that they will be safe from what lies ahead because they are with the right church—rather than being right with God. This is extremely dangerous, as it indicates do you trust in the wrong thing?

The letters to the seven churches each are concluded with Jesus saying, "he who has an ear, let him hear what the Spirit says to the churches"—plural—meaning we should glean all that we can from each letter rather than focus on just one.

One cannot conclude that, just because he fellowships with a particular faithful group, he will be carried along in its positive momentum and benefit from the promises of protection and other blessings. An unfaithful individual in a faithful group will reap what he sows, not what the rest of the group sows.
Are you sure you're on the right side? What evidence do you have that you know Jesus? How will Jesus respond to your laundry list of "Christian" activities?
Please understand…I ask for the same reason Jesus gives the warning. It is the most loving thing I can do!
"Many" will go to hell even though they thought they'd waltz into paradise. Jesus will say to them, "Depart from me, I never knew you (Matt 7:23). The most frightening thing is that word "many" …. Will you sound like the "many" calling out in desperation, "Lord, Lord, did I not….in your name?" (Erasing Hell, Francis Chan)
Be sure you are on the right side. We CAN know.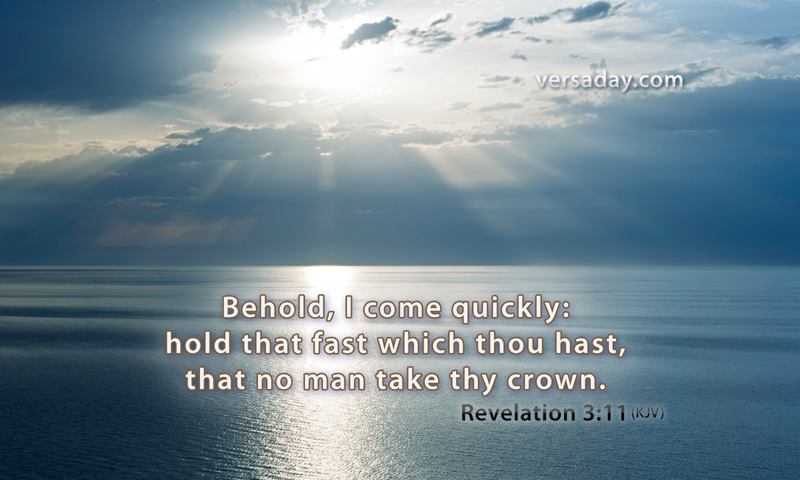 Matthew 10:22: "And you will be hated by all for My name's sake. But he who endures to the end will be saved".
He makes it clear, this is an individual thing – How is your relationship with Jesus?