My older son does not like practicing handwriting; my younger two on the other hand really enjoy tracing and copywork. When I saw Perfect Reading, Beautiful Handwriting brought to you by Carole P. Roman and Awaywegomedia.com available for review I was eager to give it a try because handwriting matters. I think it says a lot about us and its a great exercise for body and mind in my opinion.  Besides, with three children, all in different places, I am always up for something that can be used with every one of them! And I admit, I kind of saw this as a challenge, for myself mostly, to see if I can get my kids all reading and writing beautifully in 60 days! 😀
I have always considered myself to be a fairly intelligent person. But an intelligent parent? Sometimes I wonder! ha-ha When it comes to reading and writing, I have to say, I always like to stick with something that is simple. Nothing fancy here. Just clear and concise; short lessons each day ranging from 5 minutes to 15 minutes. And of course it all goes so much better when reading is a part of our everyday life. I know I have always loved to read; how I desperately want to inspire my children to enjoy it as much as I do one day!
There are for ways that this book is recommended to be used. I think we used every one of these ourselves as we completed each lesson.
First, this program is meant to teach young children how to reading write. This was the purpose for two of my four (my youngest is 18 months so I won't make her start yet ha-ha). Using this we go through each letter of the alphabet, learning the different sounds as well as how to write each letter.
This is also designed to teach children with reading difficulties to read effectively. And I suppose this was the main focus with my oldest son (He is very reluctant to read. everything and anything.). Also because he really has a hard time with attention and focus; there are challenges he faces that we have to acknowledge when it comes to reading and writing.
Another wonderful benefit of this program is that it teaches our children how to have fat, legible, attractive handwriting. That is important. No matter how advanced technology may become, it matters that we are able to take the time to write something with our own hand. Whether it is a letter to a friend or family member, a paper for class or copying a recipe perhaps, with the right instruction, our children can write well.  And Italic, which is the style used within this program, certainly is beautiful to look at. And not at all difficult to read.
Lastly, who doesn't want to have beautiful handwriting? In this program, from lesson to lesson, we can all learn and advance our skills in this area. How fun it is to write in Italics too; pleasing to the eye, and so I am told, great exercise for the mind even!
Perfect Reading, Beautiful Handwriting is recommended for early elementary students, designed to help them learn how to read and write well win only 60 days.  That said there are 60 lessons in all (and if you are wondering this is a phonics based program).  This could be used with older elementary students too, like my oldest son, who are reluctant readers and struggling in this area. This is intended for both children and adults who see and value both reading and writing.
There are lots of great tips she has too for us as we start out. Page after page she speaks to concerns regarding phonics, early learning, what age is the "right" age to begin teaching reading and how to encourage our children from day one to become good readers and writers. She even goes on to explain the great value which handwriting has (even in this day and age) as well as why Italics is a "better"method of handwriting for our children to learn.  As a side note, we did notice that the scriptures used in this are not from the King James Bible, so we did "correct" that as we went along since that is what we are most familiar with.
We started with my two younger ones in Chapter 2 where they learn the individual letters beginning with vowels and then the remainder of the alphabet.  The worksheets all provide plenty of opportunity for them both to practice paper letter formation both tracing the letter and also forming it independently. With my oldest son we went straight to Chapters 3-5.  This is where there are pages specifically for practicing letter formation and also for interaction in reading.  These are  full of words and sentences, each teaching a skill, while also encouraging handwriting practice.  Especially fun are the silly sentences! And then there is Chapter 6 where we find lots of pages for practice.  There is a writing project, the final project if you will, which requires copying "The Night Before Christmas."  This is also where they learn how to slant letters and join some letters together while writing both legibly and quickly.  That takes some talent and lots of practice right? 🙂
For those who are looking to go beyond, who want a bit more in their and handwriting program there is a special section on calligraphy. You can learn how to use an edged pen; write serifs and flourishes, and join the letters as you write in calligraphy.  This is an area my oldest son is really looking forward as he really enjoys all kinds of artistic pursuits. And I am hopeful that this will help to encourage and inspire him in his own handwriting. And for myself, being that I have always wanted to learn calligraphy, this is a fun opportunity for me to inspire my children as they see me learning something new too!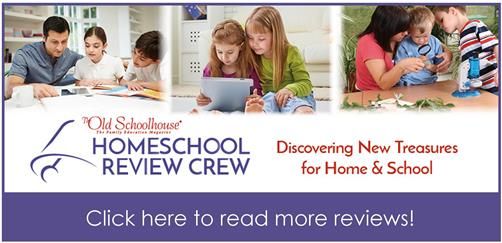 Pinterest: https://www.pinterest.com/janicecampbell/
FB: https://www.facebook.com/janicepcampbell
FB page: https://www.facebook.com/excellenceinlit/
LinkedIn: https://www.linkedin.com/in/janicepcampbell
Google+: https://plus.google.com/u/0/+JaniceCampbell
Twitter: https://twitter.com/everydayedu