I do so enjoy the opportunity that I have been so blessed with since I joined this Crew. All of these amazing products we get to review with our kids! And Educeri… Educeri a division of DataWORKS is one of those. I had never heard of them before I began reviewing the Educeri Lesson Subscription Service. We received a full year of access to this program and have been using this for awhile now. Yet I have to admit I feel like we have barely begun to really experience all that is there for us. While we are still a bit overwhelmed by it all, at least we have plenty of time to enjoy and explore all this program has to offer. 😀
Educeri has over 1,000 lessons ranging from K-12 in every area you could need: from math and science, to history, language arts, music, Spanish, physical education and even English Language development activities. It's simple to use too. Just search by subject or by grade and you will find all kinds of materials to help you in teaching. There are so many materials available; to be approximate 1,102 lessons, and they are adding more every week.
This is a very reasonably.priced program; for only $7/per month, you are able to access all of the lessons on their site. The lessons are presented in a power-point type format and most lessons have a printable handout which I know I really appreciate since it helps encourage my kids and allows them to have something to look back on if they need a refresher. Not long ago we started encouraging the kids to "teach daddy" something new at the end of each day. As we sit for dinner, each of them has the opportunity to share what they learned and teach it to all of us, while we enjoy our meal. This is a good tool to encourage that.
With my oldest son, being that he is in a speech and debate club and is working hard writing a variety of speeches throughout the year, we focused a lot on writing in the hopes of encouraging his language skills and also writing abilities. Every one of these was a great resource for my son. In one case he learned how to use a Thesaurus for Determining Precise Words; anther course helped him learn how to Discern the Main Idea & the Evidence that Supports It. He also learned about Compare & Contrast.
These all are great courses; laid out in a way that is easy for him to follow and there are even marker tools so he can highlight as he goes along. And take notes too if he feels the need. For fun he also enjoyed learning how to Create Rhythm and Rhythmic Patterns (he is learning to drum and play keyboard right now) as well as a course in Australian Rock Art (x-ray art and stenciling were his favorites).
With my younger daughter (who is 5) we did lots of handwriting. She loves to draw and write so she was eager to do as much of that as she could. We began with Print Uppercase and Lowercase Letters and then moved on to learning how to Isolate Initial Sounds and how to Write Words Legibly. With my daughter we spent more time doing worksheets than completing the lessons on here. She loved the printables and it was a great way for us to spend a bit of time together, just momma and daughter.
My younger son is 7. He struggles with reading and doesn't like to write much. But he loves math and science. So we did a whole bunch of lessons with him ranging from one subject to the other. We worked on telling time (he got a new watch for mastering this one) Some days we did "fun" exercises like Describe a Place or Describe a Character.
Other days we would work on how to Write Words Legibly (along with his sister). We had a great time with How to Answer Who/What Questions (this is a great tool for him as he is also in speech/debate class) Solve Money Problems Using Bills & Coins was a big favorite of his. He is quite the worker around the house and so he enjoys learning how to manage his money and is already quite savvy when it comes to determining how to save and spend it too!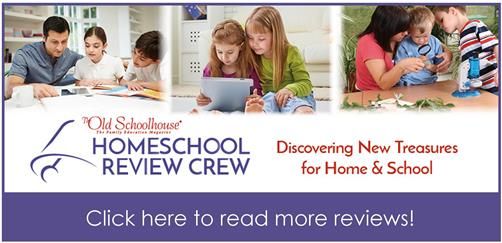 Stop by and say hello:
Facebook: https://www.facebook.com/educeri/
Twitter: https://twitter.com/teacheduceri @educeri
Pinterest: https://www.pinterest.com/Educeri/