I admit it. I was in shock and awe when I saw all the Christmas stuff in the stores the other day. It's only October! And while I love winter and snow; I admit I tend to dread this time of year just a bit. However I admit, we do love audio stories and so regardless of the season of it all we were happy to review 
The Familyman's Christmas Treasury – Audio Collection
. This is a collection of six audio books, narrated by Jim Hodges and available from
The Familyman.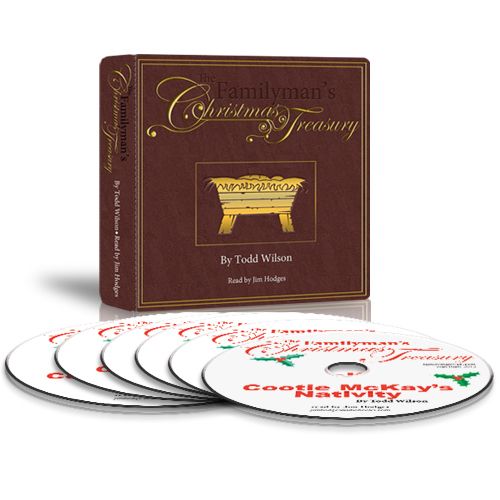 Included in this collection are the following stories:
Captain Chaos and The Manger Blaster
Cootie McKay's Nativity
The Stranger
The Bishop's Dream
Harold Grubbs and the Christmas Vest
Gladys Remembers Christmas
We also were blessed to receive "The Secret of Snow Village" and "It's Called Christmas". These stories were given to us for digital download and we happily downloaded them right away when they arrived. We also received the CD for the story, "The Bishop's Dream".  I especially appreciate the CD since we spend quite a bit of time driving lately – to hockey practice, to speech/debate and just trying to enjoy this lovely weather before its gone (never know what tomorrow will bring here in Wisconsin after all).
My kids quickly chose "Captain Chaos" and we all settled in to listen! Who is Captain Chaos? My kids were immediately hooked – a manger blaster – totally something my boys would come up with! A short tale; this one speaks to the beauty and the power of the Word of God. And the story of the Birth of Christ. I love the underlying message – it need not b changed – somethings are created and need nothing added. Such is the Bible and the stories within. This one sure kept my kids on the edge of their seat. It was the perfect length for my kids, all of them, as Jason learned about the real value behind the manger and how powerful our words can be. When his wish comes true and the manager is destroyed….What would our life be like without the manger?
Then there was "Cootie McKay's Nativity" when an unexpected accident causes nativity decor to be destroyed! Will they manage to recreate the beautiful scene before its too late? Perhaps a stranger can help; this is a tale which depicts so well the value of action. As we listened we all agreed that there is so much more value in showing the love of Christ. And you never know when someone you meet may perhaps be an angel of the Lord. Do we love our neighbor as ourselves? How do we perceive things when they do not go as planned and can we truly be faithful and trust in God's plan? We enjoyed listening to this story – a lesson not just in patience but in attitude and worry – and were thrilled at the very end!
"The Stranger" was, I think, my favorite of all of the stories. I have always been one who enjoys "people watching" and often will sit and consider who that stranger is, where they are from and what their story is. Of course that isn't always the case. And this was a wonderful reminder of the value of kindness and loving thy neighbor as thyself.  A winter storm brings about some unexpected things and a stranger comes to town – what will we do? How shall we celebrate when the dog eats some of the nativity figures and the lights don't shine as they should?  There is a knock at the door and with only a candle to light the home, they see a stranger standing at their door. Unkempt and rather untidy in appearance is he left outside in the cold or can we look beyond and share God's love? A sweet reminder that every one of us ought to pray to have eyes that see others as God sees them. For God loveth everyone.
And then there was It's Called Christmas. This one is the story of how Christmas in the future, becomes, not Christmas at all. This one really touched me because I do believe that Christmas has become so much that it is not meant to be.  Where there ought to be lessons and humility and service to one another as we remember the Lord and His coming n the flesh, as Jesus, to bring us the chance for salvation, I fear this message has been lost through the years. Do we really understand the meaning and the history of this day? Of this tradition? This is a reminder and a lesson that we all need to remember. For so long  fear we have simply kept the traditions of man … Perhaps as the days go by, we can consider God's ways in the days and times that we keep and as a family find ways to honor Him in all that we do. Let us not allow the world to steal HIs joy from us.
These stories are wonderfully written and beautifully narrated. We really enjoyed listening to every one of them, and I am sure we will continue to enjoy them as the years go by. Some were only about twelve minutes long, others were about thirty minutes. But every one of these stories was  captivating. There is nothing better than time together, as a family, learning and enjoying stories that help us to really appreciate and grow in the Bible.  While my husband and I have enjoyed, for some time now, Todd Wilson's blog and books too, these audio stories are wonderful ways to encourage and teach our kids in those most important things like character, virtue and living like Jesus!  This is just one more way to bless your family and grow in Christ.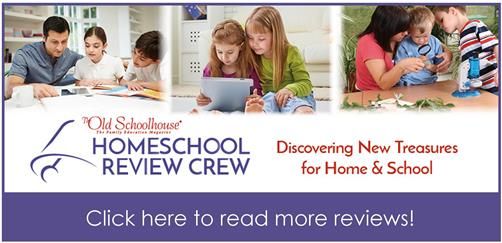 Find The Familyman:Facebook:  https://www.facebook.com/ToddWilsonFamilyman/
Twitter: https://twitter.com/youdadad
Instagram:  https://www.instagram.com/toddwilsonthefamilyman/
Pinterest:  https://au.pinterest.com/familymantodd/
Google Plus: https://plus.google.com/u/0/107435990705080484154
Blog: http://familymanweb.com/blog/