Breakfast is the most important meal of the day or so they say. Lately we have been enjoying Algebra for Breakfast, taking a bite of math each day. With Bob Hazen's program, you can start even your youngest ones learning algebra. It might be hard to believe but that is one of the main reasons I was so eager to review this program. And sure enough my 7 year old son (who loves math and is great with numbers) really enjoys having Algebra for Breakfast! Such a fun math enrichment program for Grades 3/4 and 5/6 levels. For our review, we received 6 months access to both levels of the program and we also received a download of skip counting songs.
This is a really neat program! The brain child of Bob Hazen, this is the online version of the Summer Algebra Institute. You can read about his math journey here. Designed to teach 3rd through 6th graders algebraic functions this program is simple, easy to use and super fun! There are only a few aspects to this program:
Online Video Lessons: These are short lessons presented by Bob himself.
Manipulatives: This includes math dice (12-sided and three traditional 6-sided) as well as math blocks to reinforce concepts being learned (We purchased these to use with the program).
Skip Count CD (download)
Printable Worksheets: Each lesson contains a worksheet to be completed to review what has been learned.
We received access to both levels of this program to use with my boys who are 7 and 11. Each level includes 40 lessons (there are lessons still being added) and the lessons typically are able to be completed in about 15 minutes. This was a huge bonus for my oldest son (he hates math) and my younger son couldn't get enough of this program some days!
Since my boys really enjoy being able to work together (and a competitive spirit encourages them both to work harder sometimes) we began in the 3/4 level. I hoped that this way my oldest son (who has lots of math anxiety) would not feel too intimidated by this. 🙂 And my younger son (who was pretty wary initially) would be encouraged seeing his older brother excelling in this program too. I did take a look into the 5/6 level for myself (because I am a mathematical dunce) and there is a bit of materials that is repeated in that level; each teaching is focused on that specific grade level however so perhaps the content for a lesson is the same but the teaching may be more advanced, going deeper into a concept. When I can understand this stuff, I know its good. 😛
There was quite a bit of excitement when the box of manipulatives arrived! My boys love using physical materials when they work; they especially dice. Our package came with a wonderful introductory letter which helped to explain a bit more, their program and process. In the early lessons they begin "at square one" to lay the foundation. Isn't everything better when we have those basics down pat? They recommend doing two lessons per week; this is meant to be a supplementary program. This is a very multi sensory approach to math and that being said Bob really desires for this program to inspire and encourage our kids to "sleep on these concepts" so that they are more likely to see and understand the connection between arithmetic and algebra.
One of their favorite things about this program was math dice. This is SO fun; a fast paced game to encourage mental math. This was a very humbling experience for me; I certainly don't think as fast as I once did. Especially with math. But they had lots of fun playing together competitively and cooperatively. Some days I would even catch one boy off playing a solitary version of the game. Either way I was thrilled to see them taking an interest in math!

Each video lesson is recorded with Bob Hazen teaching a group of students in a classroom setting. This is kind of neat but also somewhat of a distraction for my oldest son who tends to lose focus very easily. Thankfully the videos are pretty short and often he would play with the manipulatives as he listened to the lesson.
At the end of each lesson there are worksheets to download, to further practice what was learned. My oldest son completed then when he remembered (sometimes he downloaded them and did them with me orally) and my younger son was studious about those worksheets. I have to admit, it would be much easier, and less likely for us to miss one or two, if we were able to download all of them at once instead of one at a time. I actually went through at one point and just downloaded the worksheets (they are in a folder together) to try to help encourage my oldest to be a bit more studious with this. Plus it helped my younger son who just isn't there yet (download, open file, print…it gets a bit messy).

I also want to mention the Skip Counting songs because – they were so much fun! And my daughter, who is only 5, really learned quite a bit from these. If she can sing it, she will learn it. But all of my boys had a blast with the songs; my younger son loved the crowing rooster. That got him cracking up every time. And then he would sing and dance and walk about like a little old hen. The topic for every song was just too perfect! Baseball cards and monkeys in the jungle; gloves and tricycles. These were all things that all three of my older kids love and so, skip counting became that much easier and so much more fun!
One thing I really appreciate about this program is how the lessons are unlocked over time (you gain access to all the lessons after 60 days) to help encourage kids to learn "In segments". I like knowing that they cannot rush through a ton of material but rather are "forced" to take their time, marinate on the lessons, and really master a concept before they move on to something new. As our kids learn the concepts being taught they need to "sleep on it" to allow for better understanding and for connections to be made. This is what makes it possible for our kids to say that "algebra is easy" (words I never thought I would hear – to this day I have a bit of math phobia).
We really like Bob Hazen and his approach to teaching. My oldest son especially enjoys his "class"; as we have progressed through this he has commented on how much easier math seems to be. He is finally starting to really "get it"! I am hopeful that perhaps one day Bob Hazen will have a couple other math programs he can share because he is definitely our favorite math teacher!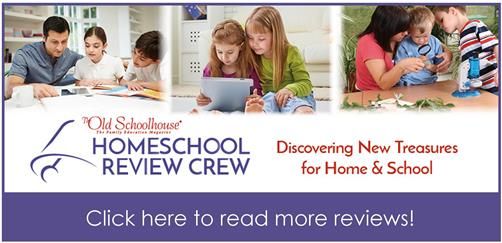 You can have Algebra for Breakfast too: https://www.facebook.com/AlgebraForBreakfast/