One of my favorite things about home education is also one of my greatest struggles. There issue much freedom. There are so many ways it can be done. And I admit to being one of those "all or nothing" kind of moms. So we go all in, and then after a few months…we crash.  Okay, I crash. I begin to worry, anxiety may kick it, I realize how "alone" I am in this.  And when that happens it sure is a blessing to have a resource like Homeschool Rescue by Only Passionate Curiosity. It is a breath of fresh air, enjoying coffee with a close friend… It's life being breathed into these old, dry bones!
I think we have been home educating now for about 7 years; it is kind of hard to say since my goal is for our learning time to not feel like "school" but rather to have a real love of learning. Of course there are ups and downs.  We have some amazing weeks; then we have some weeks that I really do consider throwing them on the yellow bus as it passes our house.

I know that home learning is what is best for my children. I know that this is what God has called me to. But I also know that some days I need a bit more life. As our children grow their needs change; as do ours. She need to be able to remain fresh and encouraged in this journey we are on. Not just as a family but as individuals too.
Homeschool Rescue is a wonderful program, created by Heather, a mom of four and also a home educator. When you purchase this [program you receive lifetime access to over 20 videos (audio and transcripts available too); there are worksheets to print (this homework doesn't stink!), lots of helpful resources and still lots more being added. There is so much can learn, not just from this course, but from ourselves. Because honestly, there is some really tough stuff in here. We need to reflect on our homes, our families, our lives.  If we really want to be rescued we need to be honest about some things. I know….Is anything that is worth doing ever really easy?
Look at all this goodness, at your fingertips! For a lifetime. If we are honest, we all need something like this at some point in time. When we struggle, when we are just feeling tired, stagnant and restless. When our children go from little ones we can snuggle and read to, to rebellious ones who "hate learning" and need a gentler hand.When we are brand new even and just aren't sure what to do, how to inspire our children to learn.

This whole program feels like an old friend; so often I would grab my tea and my notebook as I sat down to listen to the videos and work through my course" for the day (or week).  There were many I listened to more than once. There were many I just kind of "got stuck" on and I was reminded again and again that it is okay to slow down. I love and appreciate every reminder. Slow down. Take your time. Reflect and reframe.
"I am not afraid of storms, for I am learning to sail my ship." 
If we want to truly succeed in this thing, we need to understand that the winds will change; some days we will be blown totally off course. And we need to know how to sail our ship. In any weather. Buckle down. Accept, no embrace, who you are and where you are. We need to claim it all – the things that are going right and those things that are going wrong (maybe terribly wrong). Then we can truly being to sail!
(Do you feel the wind blowing in your hair?) 😛
It definitely wasn't easy; not for the feint of heart. ha-ha. But it felt so good to sit down and clean out my brain and my home; to admit to those things I struggle with (perfection, follow through, yelling) and pinpoint those things I know I need to do more of (inspire, create, encourage, mentor).  It was a reminder that sometimes we need to inspire, not require, We need to calm down; we need to rest together. Sometimes, this is how the best learning  really happens. And I was reminded that I need to be honest (with them and myself) as to what they are truly expected to learn. A couple thoughts that really inspire me:
Does your child feel proud of the work they did today?
Did they think critically?
Did they see you learning?
What did you do in your home to help your children move forward?
These are wonderful questions to reflect on throughout the year. I know I tend to be a stickler for charts and planning (stick to the plan! I yell this often) but then when things fall apart; when there is resistance and a lack of love of learning….Sometimes we have to step back and be willing to admit that something isn't working. Its what I love about home learning. We can move and change and we have so much freedom got explore and learn in whatever way works best for us.

Walk humbly, love mercy, act justly … Character, virtue. These are so important to me. It matters more, our children's character and heart, than all the academics in the world. Can they learn? Did they know how to find those things they need to know? And most importantly do they know how to love thy neighbor as thyself?
So what are our goals? What is our priority? Is it to ace those exams so they can go to college? Is it to walk closer to Jesus? Is it to just be a young man or young lady of great Godly virtue? This is such a simple course and yet, so deep at the same time. I am nowhere near done with this course, but it changes so much for me already. I count this such a great blessing because it came in a time of great need. And while there were times I wanted to just deny it all, when that light is allowed to shine, oh how truth sets us free.

Homeschool Rescue will be available to groups of parents how and then, so be sure to visit the website and purchase, or sign up for your spot. The next class will run from June – July and gives you lifetime access to all of the goodies for life! There is also a VIP access option which includes one on one coaching. I really do encourager you, especially as summer is so near, to consider this. Wherever you are when it comes to home learning, this course has something to ignite that fire within you. No matter how many years we have been in this, there is always something for us to learn; there is never a bad time to hit "reset." It is never to late (or early) to start over. Come and refresh yourself, your family and your home. 🙂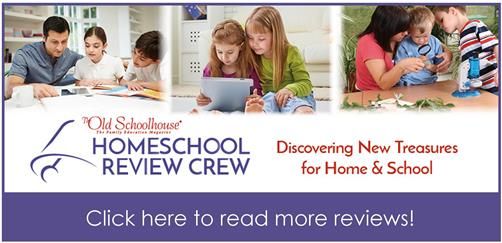 Only Passionate Curiosity: