Memoria Press is one of those companies that I could shop endlessly in. I love so many of their materials! If I could fill my house with their books I certainly would. My son recently purchased a really nice pair of binoculars which has resulted in us being out and about a lot more than usual. Since I love nature, even though I know so little about it all, we were so very blessed to get the chance to review The Book of Trees.
This is meant for students in grades 6-8; it is a wonderful introduction to botany, through the study of trees. For this review we received:
They also recommend having a copy of the Peterson First Guide to Trees. We really have just started to enjoy having field guides and so we had to get ourselves one of these to use. However if you purchase this as a complete set, they include the field guide. 🙂
My oldest son is 11; my younger son is almost 8. I should have purchased an additional workbook for this so both could work together because younger son was really interested in the work that we were doing with this one. Since my oldest son tends to be rather reluctant in doing any book work as of late, I had to chuckle a bit when this arrived and the very first chapter in the reader spoke of Why Study Trees?
My younger son really loved all of the illustrations throughout the pages of this book. It was an excellent way to study more his seeds in their sprout and grow because he was able to read with us all of the things he was seeing! Pretty cool!

This also opened up a for for folklore as my kids were all fascinated with the idea of people using trees symbolically through the years. It is always wonderful to be able to study something so beautiful, something that is all about us, and see and understand even more the value they bring.
Do you know the difference between a fibrous root and a taproot? I had no idea there was more than one kind of root to be honest. Then there was pith and wood; heartwood and sapwood. We even learned about the various shapes of leaves flowers and fruit trees. Then how to observe trees!


There is also a section for Advanced Work in the reader; this covers things like photosynthesis, has the Periodic Table of Elements and a chapter on respiration. These pages made my head spin just a bit truthfully! So we read over these together but this is definitely something we will come back to in the future. I have to say, I was amazed at all the things I was learning myself, just in the pages of this reader!
The student book is a wonderful resource! I love how there are not smooch multiple choice or true or false questions but activities that really make you think. You have the opportunity to label diagrams. There is memory work to do. As you study the root system you are encouraged to look at real roots (we have lots planted indoors waiting for warm enough weather to plant outside).

As you go walking outside, classify the plants you see according to stem type or colors and textures of the bark on the trees. There are pages for sketching leaves, flowers, fruit. There are pages for you to identify and then research a tree. From learning and recording average height, to interesting stories associated with the tree and the Latin name and meaning of various trees there are tons of great ways to learn more than I ever imagined about all of these trees surrounding us. As he gets older I can see us doing so much more with the pages in this workbook that cover chemical equations and photosynthesis.

Some of the lessons and reading did go a bit long for my son, but overall we really enjoyed this one! While my oldest is not one for workbook work, this program makes it so enjoyable, it didn't seem like work at all. And when he does finish this program, what an amazing nature journal of sort he will have, with all of his newfound information about trees! Certainly this is one to hang on to and enjoy even after it has been completed. And again, there was so much more we learned from this making it a program that covers so much more. 🙂
Between all of the reading and questions; the activities (some experiments too!); and test/quizzes within this set students are guaranteed to know lots about these tall, majestic trees that are so symbolic to so many throughout time and around the world. I really cannot say enough how pleased I was with this one! We all appreciate materials like this that help to make something really come to life through lots of hands on learning opportunities! And if you are looking or something else perhaps? The Crew reviewed so much more than just this one Memoria Press set so be sure to see what else they offer. 🙂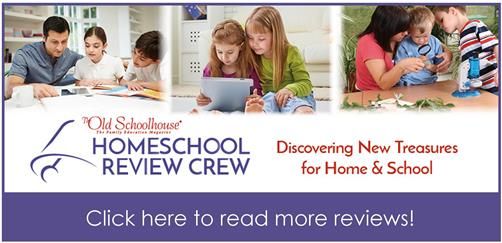 Facebook: https://www.facebook.com/memoriapress/ Tag: @memoriapress
Twitter: https://twitter.com/MemoriaPress Tag: @MemoriaPress
Pinterest: https://www.pinterest.com/memoriapress/ Tag: @memoriapress
Instagram: https://www.instagram.com/memoriapress/ Tag: @memoriapress
Google+: https://plus.google.com/u/0/104379865092561103366
YouTube: https://www.youtube.com/user/memoriapress/
LinkedIn – https://www.linkedin.com/company/memo