My son is only 11 but he already has quite a few ideas about what he would like to be when "he grows up". I remember when I was young, volunteering in a variety of organizations; this was such a blessing in helping to guide my steps. Because he is already thinking about his future, I was more than happy to have the chance to review Internship for High School Credit by Sherri Seligson, from Apologia Educational Ministries.
Apologia is one of a handful of companies that my kids and I just love. We have a number of their products and every single one of them is a winner. Again and again. The variety of subjects covered by their various materials is amazing; the fact that they all teach to a variety of learning styles is a blessing! And the way they weave the Word of God into all of this…I love it! My family loves it too! ❤
This is only about 100 pages but there is a wealth of wisdom within these pages. Like I said, I know my oldest son has a long ways to go before this is something he will have the opportunity to make active in his life. This is a one of a kind book walking you through the whole process one step at a time. What better way to get the right start then this? After all, a career choice is a big thing; with this we can make sure they have all the information they need to make a wise and responsible choice.
We received this shortly before my son went on his trip to our local humane society and wildlife rehabilitation center. The timing for this book's arrival was perfect because he thinks he might want to work in this area when he gets older. So we dug into this one right away and were thrilled with the material included.  My son learned on his outing, that this organization encourages internships and allows volunteers even, at the age of fourteen. He learned about the positions he would be able to take on, the expectations and responsibilities and schedules. He even talked at length with a veterinarian about various educational paths to take when you have the interests he does.  I was blown away with all the information he obtained in the short visit.  And lots of the questions he asked he said he was inspired to ask by the little time he was reading the pages of this book before we left!  I wish I would have had this back in the day! ha-ha
With this book, you are inspired to really think about what you want to do and how you want to do it. Clearly outlining the benefits of an internship versus an apprenticeship; written to students, I love the reminder given, to pray and seek God's direction for their life, as well as how God  made them, along with their skills and strengths. This book really encourages them to be creative; thinking outside of the box!
Commit your work to the Lord and your plans will be established. Proverbs 16:3
The pages within this book are full of examples of forms to use to track your internship, examples of student resumes; a letter of introduction to send to companies of interest, goals worksheets and lots more. There are even writing assignments and a sample thank you note to send to the organization that you complete your internship at. Can I say again how much I wish I had these resources when I was a student and an intern? These things are priceless; invaluable tools to make the most out of your time and experience.
This really is a book that will be of great value for students who are coming into this season of their home education. The opportunity to explore any career – gain experience in the field – is a wonderful benefit for encouraging and building hard working, satisfied young men and women. And whatever trepidation or intimidation you may feel when you think of the idea of taking on an internship; this book will ease your worries. Step by step this book will be your guide as you learn how to "Plan your work and then work your plan."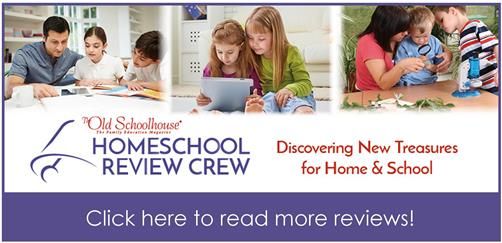 CONNECT WITH APOLOGIA 
Facebook: @apologiaworld
Twitter: @apologiaworld
Pinterest: @apologia
Instagram: @apologiaworld
Google+: Apologia
YouTube: Apologia