Who doesn't love to read? Reading is the best thing we could ever learn (in my humble opinion) because once we know how to read, there is no limit to what we can do and where we can go! But my daughter, who is six, has not been finding it so easy. Or enjoyable. So when we were given the opportunity to review Reading Eggs, with a six month subscription, I jumped at the chance.  After all, we have done the worksheets, used lots of books and…I am afraid it is only making her dread reading more. So why not have some fun along the way? Maybe there will even be some undercover learning too. We were given access to lots of great stuff: Reading Eggs Junior (ages 2-4), Reading Eggs (ages 3-7), Reading Eggspress (ages 7-13, grades 1-6) and MathSeeds.
We used this some time ago with my two boys; my oldest son always loved this program. My younger son, not so much. But he really struggled with reading up until recently. As my daughter has been learning letters and their sounds, yet struggling to make sense of how they go together to make words, I was hopeful that the may be something that could help encourage her. Maybe inspire her as well; if she enjoys the lessons, in turn, she will want to read more and more, which can only help her along  right?
My daughter was super excited to begin using this when she found out about it. We set up her account; she spent some time creating her character (super fun!) and then she was off. My daughter especially loved that there was a Junior Reading Egg, which she loved using with her little sister (two years old).  She sure enjoys playing teacher. Such a fun little place to enjoy with her sister; lots off fun videos and animations; my littlest one definitely enjoys when her sister lets her play on there with her.
Reading Eggs is meant for ages 3-7; this is great for my daughter who is six and really wants to be able to read! There is a placement test that you can take to ensure you start out in the right place BUT you can adjust it if you feel it is too easy or too difficult. My daughter started with lesson one because, t never hurts to go over some of the basics again.  Better to have a firm foundation right?
My daughter really loved all of the characters and games that are a part of every lesson. No  doubt this has really encouraged her in her reading journey. She looks forward to using this every day. Often I will find her and her little sister curls up together working on lesson or playing some of the fun games. Some days I had to peel her off of the computer she was having so much  fun! And it was great to hear her excitedly telling me that "I read the book all by myself".
She also used the MathSeeds program since we had the opportunity to do so. There are worksheets to go along with these lessons as well.  There is a placement test for this as well but we figured (again) why not just start at the beginning? She loved the songs because she loves to sing – Even her little sister was singing along and I love how easy it is for kids to learn and recall things when information is in song. 🙂
My younger son, who is eight, took advantage of this program as well. He is a struggling reader who loves to read so I thought this would be a great way to refresh some things, strengthen some skills and encourage him to go a bit further too. We actually used both the Reading Eggs and the Reading Eggspress with him. He
What was especially nice is the addition of detailed week-by-week overviews make it help understand and keep track of that is being learned as our children progress through this program. These are printable guides that  provide 36-weeks of teaching and learning sequence for Language Arts, Mathematics, Science and Social Studies; they map the online lessons, books, quizzes and assessments to help you get the most out of this program. They also have a ton of activity shots to download and print for each lesson that help to reinforce what is being learned. There are even lists of reference books in the Reading Eggspress library which we just love, because you can never have too may books!  ❤
Reading Eggs is just the most amazing, comprehensive online program.  Its one of the few that I don't mind my kid spending their time on. In fact, I kind of encourage it! 🙂 For the younger ones there is Reading Eggs Junior (recommended for kids ages 2-4) introduces reading skills.  And for your older ones? They have Reading Eggspress to help build upon those basic skills: this includes more advanced reading, comprehension and writing for ages 8-13. And then (as if you need any more reason to use this) there is the MathSeeds math curriculum! It is all just so much fun!
You can ask anyone, I am one of those mommas who prefers my children are online as little as possible.  I am not a fan of screens. But this? It is just amazing. Definitely worth it. So many good things; so many ways for our kids to enjoy these basic skills that they need. We are so very blessed to have this and are enjoying using every bit of it, Wow. 😀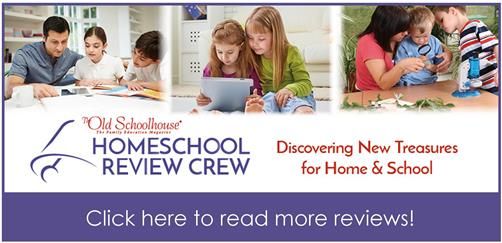 Reading Eggs is on social media
•   Facebook
•   Twitter
•   YouTube